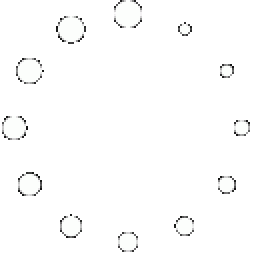 Loading...
Our latest products
---
Mikron Metalno specialize in the design and production of stamping tools as well as precision metalworking according to the customer's order. We offer cost-effective solutions for your needs for CNC milling and turning and other precision machining of metals, while maintaining quality and reliability. Continuous investment in the latest CNC equipment enables us to produce prototypes, individual parts and series, all manufactured to the highest standards, in stainless steel, aluminum and industrial plastic.
Services
---
In addition to the individual services listed below, Mikron-Metalno also offers you the most diverse production services: stamping tools: bending, cutting, injection mold for plastics, grinding of engine heads, processing of car disks, processing of truck drums, shafts, gears, sprockets, production of various machine parts according to your sample or drawing or sketch
Milling
Production and processing of parts on CNC milling machines of dimensions X-1500, Y-600, Z-600. Production or finishing of parts on tool universal and vertical NC milling machines dimensions of the work table 1000 x 500 mm.
Grinding
Machining on a grinder for grinding flat surfaces of maximum dimensions - length 500 mm, width 300 mm and height 400 mm Machining on grinders for round grinding.
Turning
Production or finishing of the most various machine parts on universal and CNC lathes from all materials which can be processed by cutting Production or finishing of large and heavy parts on NC lathes of larger ranges with a diameter of up to 1200 mm.
Welding
Welding pieces and construction.
Stamping
Stamping of metal parts. We own presses ranging from 10 to 100 tons. Production of stamping tools, production of stamped parts according to a sample, drawing or sketch.
Designing
Design of tools, parts, pieces as desired.
About us
---
The company PMP "MIKRON-METALNO" d.o.o Lukavac, was formed in the first half of 2011, and originated from a workshop that was founded in 1998. It is a family own business. The company is 100% privately owned. The main activity of the company is metal machining, and it includes the following services: metal-milling, metal-turning, metal-grinding, as well as welding and stamping services. Machining is performed on CNC milling machines, CNC lathes, NC milling machines and grinding machines and presses. We own about 30 metalworking machines. The proximity of rail and road traffic gives the company an advantage in reducing transportation costs. It has its own production facility. The hall has a roundabout that allows unhindered loading and unloading. In our scope of work, we specialize in the design and manufacture of stamping tools according to customer requirements. We produce various parts of steel, stainless steel, bronze, hard plastics for international customers as well as the domestic market.
Our Goal and our Mission
Our mission is to provide complete solutions in the field of metal machining, using our knowledge, planning, with the highest level of quality and precision, defined by the needs and satisfaction of our clients. Guided by excellence, vision and customer relations, we strive to follow the most modern and high-tech trends in the industry. Review and download our Quality Policy and our Environmental Policy
Our Approach and our Process
It consists of the following: We receive a model file from the customer. The most common formats include: STEP IGES PDF. Engineers develop the production process with optimization for: Efficiency and Quality. The machinist installs the appropriate working devices and cutting tools in our CNC machine. The piece is made - quality control examines the part. Sending products for additional processing, such as heat treatment, anodizing, dyeing, etc. Complete assembly or secondary processes. Quality control for final inspection. Delivery to the customer.
Something went wrong... Unable to load map... Please try to enable javascript